I am proud to announce that a dedicated R&D laboratory has been set up in year 2014 for the developers to implement and test interoperability of the ECHONET-Lite software using full ECHONET-Lite emulator and ECHONET-Lite device.   This laboratory was set up in Penang at NLTVC Sdn Bhd (NLTVC) office.  NLTVC is the University Sains Malaysia (USM) spin-off company which will handle ECHONET-Lite research. The ECHONET-Lite compliant laboratory is currently focusing on developing and improving a proprietary controller for ECHONET devices.
 We established a working together relationship with ECHONET Consortium Japan to promote ECHONET worldwide.
 I am pleased to announce that the ECHONET Consortium Malaysia (ECM), an NGO (non-governmental organization) was formed in November 2016.   The objective of this formation is to promote and rationalize the efforts of ECHONET in Malaysia with the collaboration from ECHONET Consortium Japan.   Further to that ECM has signed an MOU with ECHONET Consortium Japan on March 2017.
 ECM will spearhead the establishment of Global ECHONET-Lite Certification Support Center in Malaysia and will build a test facility to provide interoperability certification and development support to promote ECHONET-LITE as a global HEMS standard.   The Global ECHONET-Lite Certification Support Center in Malaysia is set to:
Provide interoperability certification support.
Develop program to train interested participant to become Certified ECHONET Developer / Engineer / Technician. This will create a pool of developers who can assist companies to build ECHONET platforms and engineers/technicians that are able to manage ECHONET network.
 Create awareness among user community about ECHONET capabilities and advantages of using ECHONET products
Best regards,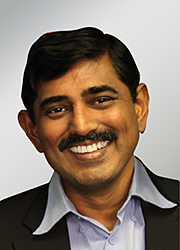 Prof Dr Sureswaran Ramadass
Chairman – ECHONET Consortium Malaysia
Chairman of the Board – NLTVC Sdn Bhd
Professor – Malaysia University of Science and Technology (MUST)