Shipment quantity survey
We will report shipment status of ECHONET Lite compliant products including smart meters from FY2013 to FY2018.
The total number of ECHONET Lite devices excluding smart meters shipped from fiscal 2013 to fiscal 2018 reached 24.76 million. Furthermore, this combined with the number of smart meters installed up to fiscal 2018 achieved a total of 76.58 million units.
Figure 1: Cumulative shipments of ECHONET Lite-equipped devices / smart meters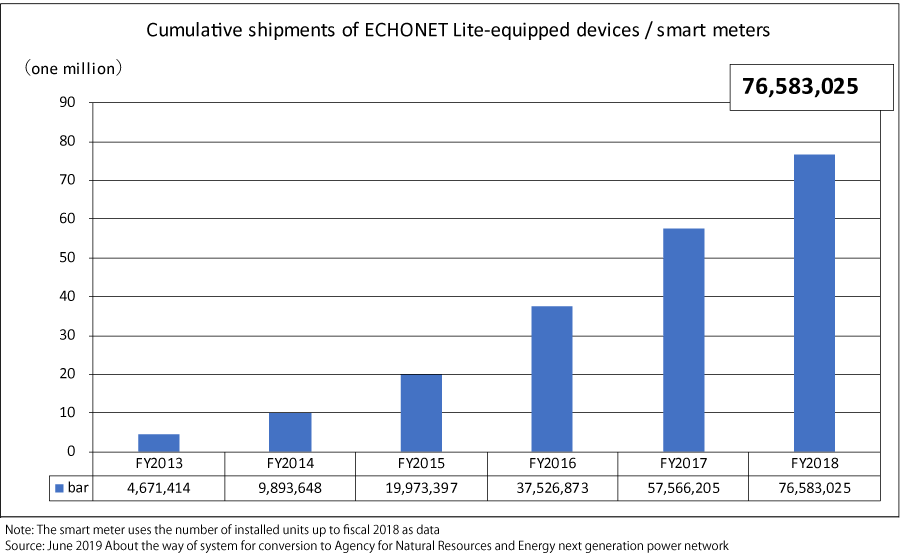 Figure 2: ECHONET Lite Devices Shipment Status (FY2013-FY2018)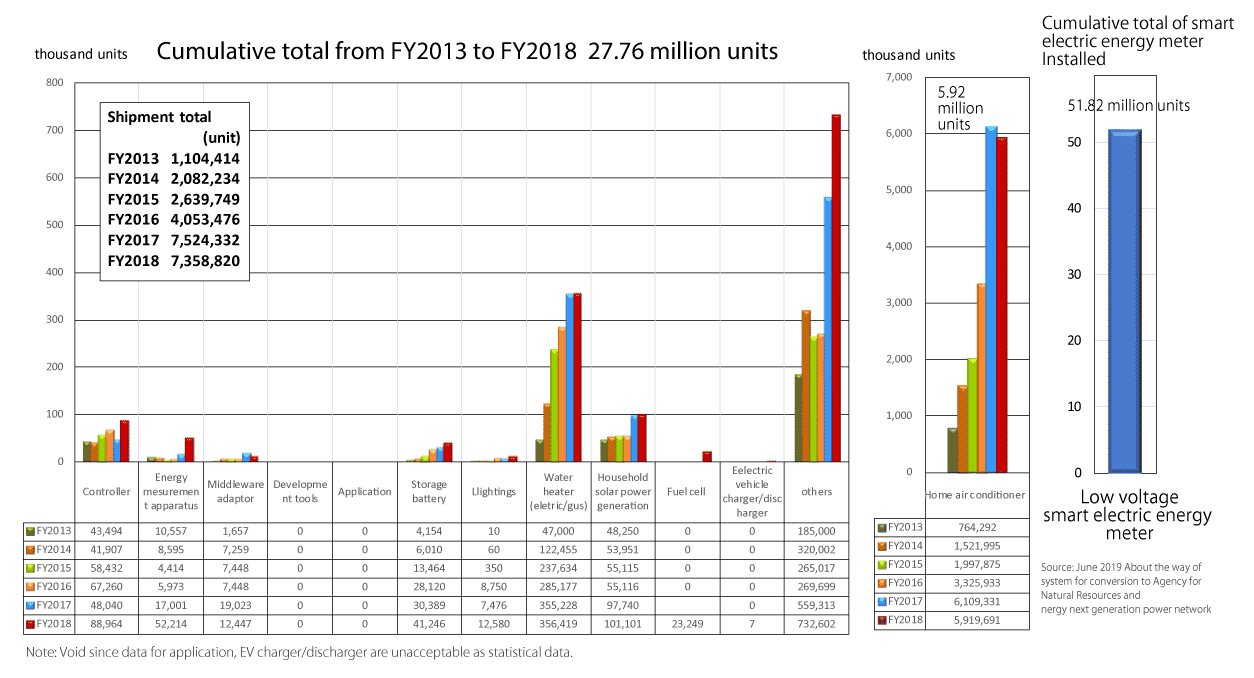 Table-1 ECHONET Lite Device Shipments Yearly / Model-Specific (FY2013-FY2018)

List of ECHONET Lite-compatible devices sold in the market
and produced by ECHONET Consortium member companies (as of April 2019)